When we got married, my husband had a wallet that seemed as old as I am...
(there's a 5 yr difference, it's possible)
It was a bit quirky-ish, so I had to be on my game to find him another one that was "cool" enough to replace the frayed disgusting old one.
I bought him a Nintendo controller type wallet off of eBay...
that was almost 7 years ago.
Now he has several businesses, which require several credit cards, each.
His Nintendo wallet wasn't cutting it.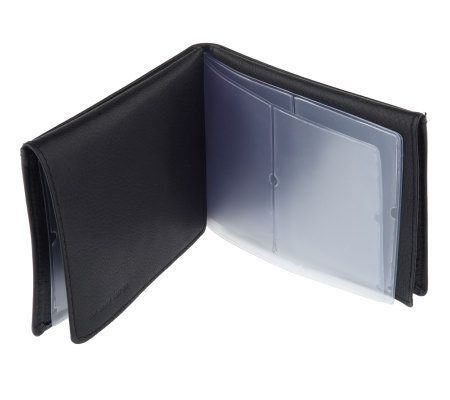 I was on a hunt for something to hold all of his cards. I found this and they were kind enough to get me one to review. Now, he can carry all of his cards AND put his wallet in his pocket! Wowser. He even sat down and didn't have to get up to take out his wallet. ha...
(anybody remember the Seinfeld episode w/ George's huge wallet?)
Arin, my husband, is getting used to actually knowing where to find his cards and be able to carry the wallet constantly.
Check out the difference:
I have more cards than him, w/ all of the different insurance cards, etc... but, I also, never try to put my wallet in my pocket. If Arin ended up not willing to change to this new big boy walllet, I decided that I was going to keep it for myself just to hold all of my insurance cards that aren't necessary everywhere I go, and to keep it wlsewhere. Go figure, he likes it. (guess I need to order another one for me)
This product makes my husband's life easier and better, which, in turn, makes mine too :)
BUSY MOMMY LIKES!
*I received this product for review. However, my opinions are and always will be solely mine. (and Arin's in this case)*
Buy yours
here
.
(affiliate link)